♥ PARANOID ILLUSION ♥

1. Hi.
2. I'm as
GOOD
as they come.
3. Photography is my LOVE.
4. I love doggies - cute, furry.
5. Airplane is my only favourite song.
6. I wish for a
never-ending list
of things.
7. Age 21. Student of UCSI. Food Science and Nutrition.
Tiffany Lau
Create your badge
my Beloved Family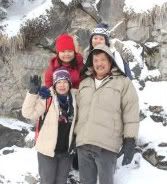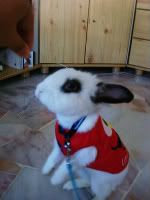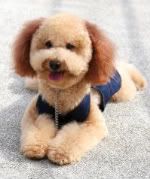 teppanyaki ~ metro prima
Monday, June 16, 2008 / 6/16/2008 05:57:00 PM
me and dad went jusco prima wanna watch The Incredible Huck~
but unfortunately there is no more ticket left~~
so we decided to hav our dinner in Teppanyaki~
which is my favourite
i like Teppanyaki not because of their superb food
but because they cook it in front of u!!
which i like to sit at the place in front the cooking pan~
mom and dad and sis dun like to bring me thr!
they say their face wil be oily when they sit in front of the hot pan~
but i always insist i wan to!
hahahaha
Teppanyaki at Jusco Prima~
every1 staring at me when i taking picture
then my hand shiver~ and tats how i take this ugly blur picture
hahaha
The Teppanyaki~
which serve super cheap Teppanyaki compare to other japanese REstaurant~
its affordable and hence, the business is soooo gooood!
the food is juz so so~
the best thing is the open kitchen concept~
the hot and cold version greentea
guess how much is it??
haha
RM0.90~
gosh! so cheap!
t3 comment b4 tat : their greentea not yummy! dunno wat kind of greentea is it
teppanyaki serve HUGE PORTION of vege u noe???
wahahahaha
eventhough the chicken and rice portion is small~
but the vege portion is HUGE!
yea its HUGE!
yea~
i like to look at the chef cooking the vege ~
hahaha
look at the oil ~
hahaha~
no wonder nobody wanna sit infront lo








the pan fried gyoza~
i dunno y they call this gyoza~
this is
sui kau
la
haiyo!
not bad la..
but too oily~~~
look at the oil thr..
they fry it wif margerin as well..
tats y its so oily~
tis is my dad's salmon teppanyaki~
the salmon fish comes wif the fried garlic~
which i hate the most!
i dunno y when i chew the fried garlic
it wil stick on my teeth!
look at the huge portion of vege
dad say : eat vege till full
hahaha
RM15.50 for this salmon teppanyaki~
this is my chicken teppanyaki!!
weehehehehehe~
i dunno y~
i juz love chicken so much~
whenever i come to teppanyaki~
i wil not try others except the chicken teppanyaki~
wahahaha
i love it~
the chicken is soft~
smells good!
soft and tender~
again the prob
its too oily la...
RM9.50 for this~
After my dinner~
i nid some relaxation!!!!!
AS FINISHED!!!
hahahaha~
i drive dad to selayang mall for
REFLEXOLOGY
~
which my dad love the most..
i like it as well
REBORN Foot Reflexology~
yea~ its to celebrate my day of REBORN!!
after being torture by cambridge for a month!!!!
RELAX!!! yooo hoooo~







wash ur feet wif hot water!
i dunno y must wash it wif hot water!!!
hahaha~its soooo hooooot!!!!
i juz step step step play wif it~
and tats all my process of CUCI KAKI!
shhhhhh
whose leg is tis?? so ugly lea.... big and fat , giant foot!
okay~
i admit~
this is my ugly feet~
hahahaah~
i enjoying my foot reflexology~
wehehehehe!
RM60 for 1 hour~~
i feel good~~~