♥ PARANOID ILLUSION ♥

1. Hi.
2. I'm as
GOOD
as they come.
3. Photography is my LOVE.
4. I love doggies - cute, furry.
5. Airplane is my only favourite song.
6. I wish for a
never-ending list
of things.
7. Age 21. Student of UCSI. Food Science and Nutrition.
Tiffany Lau
Create your badge
my Beloved Family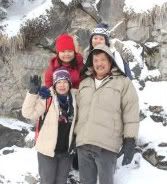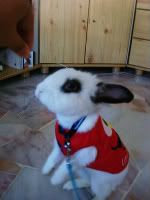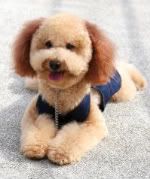 Selayang Mall Thai fest~ TOM YAM!!!!!
Monday, June 23, 2008 / 6/23/2008 10:55:00 PM
selayang mall used to hav thai fest once in a while..
there are stalls who sells clothes, accesories... and oso FOOD!!!
wat am i hunting for???
of course the TOM YAM!!!
yoooooo hoooooooo
my favourite TOM YAM!!!
and the tom yam here is 1 of the best tom yam i ever had in malaysia!!!
and everytime they hav this thai fest!
i wil surely 'force' my mom to eat TOM YAM wif me!!
cuz its sooooooooooo DELICIOUS!!!
i was walking left right left right thinking should i eat onot~
as i JUST finish my breakfast~
at last~ we decided to order 2 bowl and share!!!
yooo hoo~
i cant wait i cant wait i cant wait!
the little stall here not only sell the yummy-licious Tom Yam~
but oso thai famous ~ mango rice, Thai Rojak, and Thai Fried prawn!
all of them are yummy!!!!!
the ingredients for the Tom Yam is all ready in a bowl~
u can order either the glas noodles, mee. kuey tiau, Bihun, fat bihun
sluuuuuurrrrrpppppp~
wow!!!
the TOM YAM IS STIL AS GOOD AS THE 1ST TIME I EAT!!
this is the BEST!
spicy and sour and sweet~
oh gosh!!!
i love it!
i seriously love it!!!
i choose the fat bihun as i think tat is the best combination!
yum yum tom yam! i love u!
i wil visit u again k?
wait for me ya~~
dad's bihun mee~
dad say its sweet wor..
but me and stephy sis feel tat its juz nice!!
sweet + sour + spicy = THE BEST!
yoooo hooo~
RM5 for this big bowl tom yam!
worth it!
this is the best!
yummy tom yam!
spicy tom yam!
i love u!!!
wehehehehe