♥ PARANOID ILLUSION ♥

1. Hi.
2. I'm as
GOOD
as they come.
3. Photography is my LOVE.
4. I love doggies - cute, furry.
5. Airplane is my only favourite song.
6. I wish for a
never-ending list
of things.
7. Age 21. Student of UCSI. Food Science and Nutrition.
Tiffany Lau
Create your badge
my Beloved Family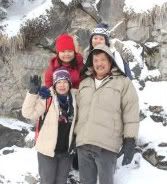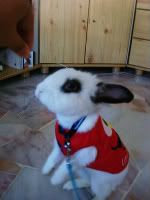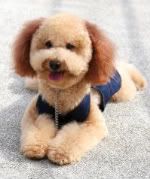 Riverview Small Village Restaurant~Jln Ipoh
Monday, June 2, 2008 / 6/02/2008 10:12:00 PM
the RIVERVIEW SMALL VILLAGE RESTAURANT~
wahahaha~
situated at jln ipoh~
wekekeke~
i like to makan here~
as i feel the dishes here are simple but they are simply perfect to me~
this is my favourite!!!!
i dunno how to say this..
but i call this starchy mee sua!
gosh!! this is the best mee sua man~~~
mee sua cook wif tau-pok~ squid~prawn~slices of meat~
and put in some cornflour~ and then egg~
gosh!!!
this is GOOOOOD~
the best is THE KACANG ON TOP OF IT!
u wil never believe how tasty is it..
and i dunno use wat words to describe to u~
i juz wanna say " THIS IS OH GOSH~"





the szilling taufu~
i juz love the egg at the bottom of the taufu~
it really yummy u noe?
we choose the local taufu instead of the japanese taufu~
dad dun really like the japanese taufu~
this is not bad lo...
i like the presentation of this szilling taufu~
steph order this oso because of the presentation~
wehehe

this is the nyonya style talapia~
they used to serve wif steam talapia~
but dad feel tat fried talapia is better~
so we always make the special order " Nyonya style Fried Talapia"
delicious! finger licking good! spicy! oh-gosh~~
sweet + sour + spicy = yummy

black black geh???
wat is this oh?
hehehe~
let me introduce to u~
this is the Marmite pork rib~
yum yum pork rib~
deep fried marinated pork rib~
fry wif marmite~
this is yummy!
crispy and sweet~
my FAVOURITE
we called this the 'hai-zou'~
which is stufffed meat in some kind of fu chuk skin~
and fried til
wehehehehe~
this is my family all time favourite
this taste so good~ delicious~ yum yum~
saw tat slices of lemon thr?
squeeze drops of lemon juice on top of it~
taste PERFECT!!!!

the bill come up to RM70++~
dad pay it,but when i ask him
he say I DUNNO~
whahahaha