♥ PARANOID ILLUSION ♥

1. Hi.
2. I'm as
GOOD
as they come.
3. Photography is my LOVE.
4. I love doggies - cute, furry.
5. Airplane is my only favourite song.
6. I wish for a
never-ending list
of things.
7. Age 21. Student of UCSI. Food Science and Nutrition.
Tiffany Lau
Create your badge
my Beloved Family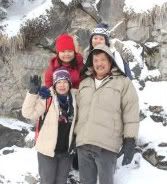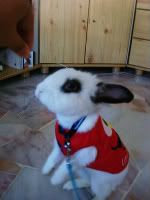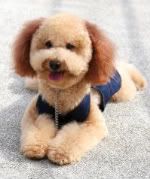 Restaurant miu kai(2nd visit)~kepong
Monday, June 2, 2008 / 6/02/2008 10:57:00 PM

when i eat this~ it edi turns cold~
i bet it wil be super crispy when its hot~
wif cha siew in it~
very stingy cha siew ~
cieh~
RM2.10 for this

hehehe~
this is wat attract me to this Miu Kai Restaurant~
that is the Polo Bun which is YUMMY!
but the 1 i 1 no more edi..
so we order the burder version..
yeeee... buttery smell which i dun like!
i'm not butter lover!
i take off the butter and eat the bread only~
wahahahaha~
the bread stil taste good wif some dunno-wat-is-it at the top of the bread

hehehe~
RM1.80 for this polo bun~
this is the Hakka style Pepper-salt chicken wings~
erm...
ntg special bout tis..
its juz like normal deep fried chicken wing~
RM4.50 for 2 sets of chicken wings~


this is the cheese baked chicken wing~
2 chicken wings~ deep fried~
and baked it in the oven~
and the cheese smells extremely GOOD!
wif some slices of mushroom~
and 1 kind of sauce which i dunno wat is it~
overall it taste GOOD~
RM 5.50 for this~

the bill come up to RM15.30 include 5% Service charge and 5% Government Tax