♥ PARANOID ILLUSION ♥

1. Hi.
2. I'm as
GOOD
as they come.
3. Photography is my LOVE.
4. I love doggies - cute, furry.
5. Airplane is my only favourite song.
6. I wish for a
never-ending list
of things.
7. Age 21. Student of UCSI. Food Science and Nutrition.
Tiffany Lau
Create your badge
my Beloved Family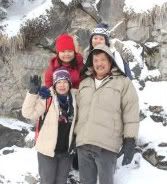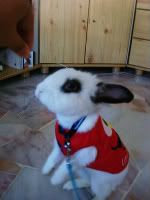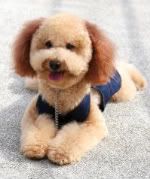 popiah~~ Lorong Haji Taib
Wednesday, June 25, 2008 / 6/25/2008 05:04:00 PM
popiah aunty!
wehehehehe~
she has a little stall at the road side~
which nobody noe bout it~
she sell very simple food~
such as goreng pisang~
the typical chinese goreng stuff~
she sell in a very small quantity~
she is a very friendly and generous aunty~
whenever i buy popiah from her~
she wil give me some goreng pisang as well~
i say i wil pay~ she wil always say NO!
whenever i'm thr.. she wil talk to me bout her daughter~ her business~
she say tat her daughter dun like to study~
she say tat price for gas is gonna rise~
she always scare tat i stand thr for too long
she wil offer me a chair to sit down
she's juz so good to every1~
** hardly can be seen in KL lo~~~~**
i love to buy popiah from her!
because i feel tat its the her popiah is way better than others!
the already fried popiah ingredients~~
consist of mengkuang slice~ carrot slice~ long bean cube~
look simple~ yet its very yummy oh!!!!
i request tat i wan a hot and crispy 1!!
and i willing to wait for it!
so aunty make another 2 for me 'freshly'
wehehehehe
the popiah skin + the already-fried ingredients and oso some fried onion on top of it...
seems easy???? ntg special???
haha~ it taste
GREAT
!
the popiah are then send into the hot oil!!
fried til it become golden brown!!!
yooo hooo!!
drip off the excess oil~~~
and cut it into 4!!!!!
wow!!!
the popiah taste so good!!!!
i love it!!!!
u can add chilies if u wan~ ( i dun wan !)
the 'skin' is crispy! the ingredients taste good!
not too salty but juz nice!
wat else i can say??
haha~ i ate 2 of this!!!
alot?
NO!!! not enough! i wan more!!!
RM1.20 per piece~~