♥ PARANOID ILLUSION ♥

1. Hi.
2. I'm as
GOOD
as they come.
3. Photography is my LOVE.
4. I love doggies - cute, furry.
5. Airplane is my only favourite song.
6. I wish for a
never-ending list
of things.
7. Age 21. Student of UCSI. Food Science and Nutrition.
Tiffany Lau
Create your badge
my Beloved Family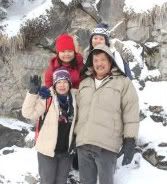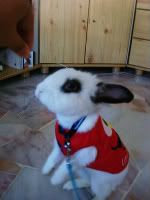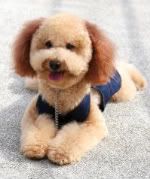 Mizi Shabu-Shabu~ kepong
Sunday, June 29, 2008 / 6/29/2008 03:51:00 PM
* MIZI Shabu Shabu ~ Kepong *
MIZI SHABU SHABU!
Mei Ying introduce this to me!!!!
she say " u can enjoy steamboat in a air cond place !!"
wahahaha
there is a outlet in Kepong!
so i decided to try it!!!!
who is the 'victim' this time??
wahahah~
my kai jie - t3 lo...
wahhaha~
recently cant find any 'kaki makan'
so she's the kesian 'victim'
wahahaha~
the MIzi Shabu Shabu which is located at kepong~
juz right beside the carefour..
if u saw
donrae
korean BBQ~
means u wil saw it~
juz a few shops beside
Donrae








the menu!
there are quite alot of choices~
fried food~drinks~
there are 4 kinds of soup~
the herbal soup , chicken soup , tom yam soup..and.. i dun rmr wat edi..
as this is the 1st time i visit them..
i give a try on their chicken soup!
wehehehe
the sauce!!!
wahaha~
this is OH MY GOODNESS!!
gosh!!!
the dipping sauce..
i think it contains some sesame oil, peanuts, fried-til- crispy ONIONS and green onions!
it taste juz so good!
if u hav read my blog frequently~
u wil noe tat i DONT DIP ANY SAUCE FOR MY FOOD
as i wanna eat the original taste
but this time!!
EXCEPTIONAL!
i FINISH UP 2 bowl of it!!
yes! 2 Bowl of the sauce!!!
* suppose to ask for the 3rd bowl.. but i paiseh..hehehe *
this is
REALLLLLLYYYYYYYY GOOOOOOOOOOOOOOOOD







only 2 of us here for the shabu shabu~
so there is no nid to order the big portion~
so we order the couple set ( we are not couple la.... hehehe * )
a few pics on wat they hav for the couple set :
Free drinks~
the bubble Greentea~
sounds weird
but it taste good~
i dun expect it to taste good actually~
cuz the word 'bubble' scare me..
i tot the 'black biji-biji' thingy wil APPPEAR!
which i dun like it!
end up it taste GOOD~
hehehe








wait til the soup is boiled!
then put in wat u wan~
i put in the vege~ prawns~ fishball~ and its FULL!
wait for it to boiled!!
and u can eat it!!
* tips : put in the vege 1st.. it wil make the soup taste sweeter oh *
our ADD ON



the fried sui kau~
which come after i finish everything!
inefficient!
minus marks!
but the sui kau taste
GOOOOD!




the fried
Fu Chuk
different from the normal 1~
the
fu chuk
here~ they fried it b4 they serve to u..
so went u dip it into the soup and eat it..
u can feel tat its CRISPY!
* tips : dun put the fu chuk in the soup for long.. jz dip it for 10 seconds~ its CRISPY! *
the MUST ORDER seafood taufu~
i feel te seafood taufu is Perfect for Steamboat!!!
hahaha~
i wil order it whenever i eat steamboat~
i juz love it!
wahahaha
overall its yummy~
i drank 2 'pots' of soup~
as i think the chicken soup is not bad~
the sauce is KILLING SAUCE!!!
i wil definitely go back 1 day~
and i wil ask for 3 bowls of sauce!
no more paiseh paiseh~
haha
RM 25 - couple set
RM3.50 - seafood taufu
RM3.50 - fried fu chuk
RM5.50 - fried sui kau
Sub Total : 37.50
5% service charge
TOTAL : RM39.98