♥ PARANOID ILLUSION ♥

1. Hi.
2. I'm as
GOOD
as they come.
3. Photography is my LOVE.
4. I love doggies - cute, furry.
5. Airplane is my only favourite song.
6. I wish for a
never-ending list
of things.
7. Age 21. Student of UCSI. Food Science and Nutrition.
Tiffany Lau
Create your badge
my Beloved Family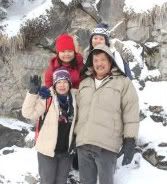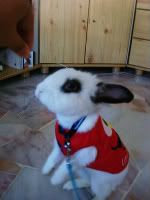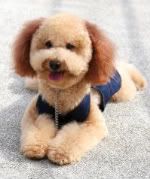 ming kei pan min (2) ~ jln ipoh
Tuesday, June 3, 2008 / 6/03/2008 02:47:00 PM
yooo hooo~
holiday starts!!!!
of course i'm enjoying it
( AS exam?? i dunno~ i dun wanna noe~ )
hehehehe~
me and mom 'paktoh' today~
we went jln ipoh for ming kei pan min!!
yooo hooo~




the weather is so hot outside~
if course i nid some cold drink!
the sour plum drink!!
wif lots of ice!!!
**** I feeel good~~~ ****
mom's favurite~
which is the loh pan min!!
come wif slices of meat, the soft-not yummy-vege and of course the yummy pan min!!!
the pan min is freshly made to order!
mom order the thick version~
yum yum loh pan min!
RM4.30 for this~
oh ya~ juz to remind if u wanna hav loh pan min at ming kei..
plz~ remember to get ready wif the tissue!
u'll sweat non stop!!!
the loh yee min which order by tiff~
comes wif some fishcakes,slices of meat,vege,and the crispy thing which i dunno wat to call it~
i love the loh yee min here~
cuz the loh sauce smell so good!!and its abit starchy which i like it!
i juz love it~
this is mine!
the loh yee min~
which is my ALL TIME FAVOURITE at ming kei~
i used to order loh yee min..
but dun cook the yee min~
cuz pour the loh sauce on my yee min~~!!
y i wanna do so lea?
cuz if the yee min is too soft~ it wil taste like rubber which i dun like!!!
RM4.30 for this bowl of loh yee min~
yum yum~