♥ PARANOID ILLUSION ♥

1. Hi.
2. I'm as
GOOD
as they come.
3. Photography is my LOVE.
4. I love doggies - cute, furry.
5. Airplane is my only favourite song.
6. I wish for a
never-ending list
of things.
7. Age 21. Student of UCSI. Food Science and Nutrition.
Tiffany Lau
Create your badge
my Beloved Family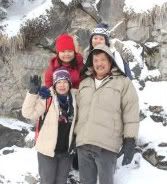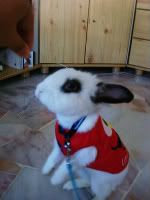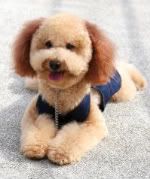 Mill Wheel , Kepong
Monday, June 2, 2008 / 6/02/2008 11:53:00 PM
hav heard bout this frm t3..
she recommend this as she saw this frm some1's blog~
and zyrence oso say this is nice~
so i get a chance to try it today~
the Mill Wheel ice~
situated at Kepong~
same roll as gasoline~
very easy to find this shop~
cuz it is the only shop at tat roll tat paint in APPLE GREEN colour
the menu~
which they quite a few kinds of ice..
but the choice of snack is so limited~
this is the wall paper in the shop~
all sorts of ice which u can get it here~
this is order by t3~
they call this Heavy Tank~
this is oso perfect~
top : mango ice + mango paste
middle (the white thing): the pudding
bottom: the watermelon ice
this is oso yummy u noe?
the mango ice is SO GOOD!
the pudding is SO SOFT!
the watermelon ice is SO SPECIAL!
so wat to conclude this?
THIS IS A EXTREMELY UNBELIVABLE COMBINATION
RM5.90 for this Heavy Tank
this is order by zyrence~
the strawberry cheese..
this is EXTREMELY yummy!
i hav got no idea why the ICE is sOOOOO soft compare to those ice kacang~
owwww~
the cheese~ is unbelivable!!
the combination is PERFECT!
yes! this strawberry cheese is PERFECT..
at 1st i tot tat this wil taste weird~
but to my surprise tat it is SOOO GOOOD!!!
RM5.90 for this cup of strawberry cheese~






zyrence order this for me..
the chocolate + milktea ice(sorry tat i dun rmr the name)
this come in a HUGE PORTION!
when u look at it u wil " oh gosh~"
the ice is soft~
wif some cornflakes~
chocolate biscuit~
and nata de coco~
i wil never noe tat milk tea can make into ice~
and i never noe tat milk tea and chocolate combination is a possible~
yummy combanation!
RM 8.90 for this

after u korek~korek~korek and makan~makan~makan awhile~
u wil find this~
top: slices of nata de coco
middle: milk tea ice
bottom: chocolate ice
weird combination?
no~
perfect combination!!!
the pineham pizza~
when it served on my table..
i look at it " huh??pizza??"
pineham means pineapple+ham pizza~
NTG SPECIAL LA~~~~~
cieh!!!
its juz those pita bread~
cut into 4~
on top of it~ put a slice of pineapple~
and then cover it wil a piece of cheese~
send to the oven and baked it~
I OSO CAN COOK THIS LA~
cieh~~~~
RM4.50 for this cieh-pizza~
the bill come up to 25.96 after 20% off discount cuz zyrence hav the coupon~
zyrence treat us today~
thx zyrence! muack u this ji mui~
nex time i belanja u again k?
the ice is good~
but the snack is disappointing~