♥ PARANOID ILLUSION ♥

1. Hi.
2. I'm as
GOOD
as they come.
3. Photography is my LOVE.
4. I love doggies - cute, furry.
5. Airplane is my only favourite song.
6. I wish for a
never-ending list
of things.
7. Age 21. Student of UCSI. Food Science and Nutrition.
Tiffany Lau
Create your badge
my Beloved Family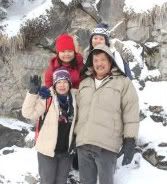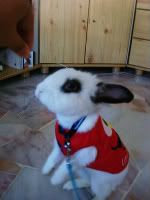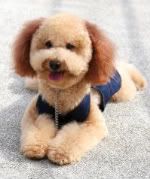 Marmalade ~ bangsar village II
Sunday, June 15, 2008 / 6/15/2008 03:43:00 PM
went to bangsar for some shopping around at those boutique~
when i'm thirsty and tired and hot and sweating!
i nid water! i nid a place wif air cond! i nid a cold drink!!!
suppose to go to BAKERZIN for the strawberry tart which is my FAVOURITE!
but decided to try the MARMALADE~
which is recommended by some1~
but i found out this is
no big deal la~~~
i love this~
when u step into MARMALADE~
u wil feel very relaxing~
the environment is nice~
not too dark not too shine~
air cond temperature is juz nice
i feel very comfortable~ very comfy~
thr are magazine provided as well~
the freshly baked cookies and cupcakes~~~
not much choices compare to other cake shop~
some1 say its nice
tats y we try this
but~ ntg special la~~~
this is the L2 juice~
this is super extremely SOOOOUUUUURRRRR!!!!
actually t3 wanna order this as well~~
but because of zyrence wnna order this~
so~ t3 order the orange juice
when zyrence drink tis
zyrence : yerrr..if i noe earlier i let u order lo
t3: wehehehehe~ luckily i din order tis oh~~
hahahaha~
i dun even dare to try tis
cuz zyrence expression show tat its EXTREMELY SOUR!
wahahahahahaha
RM7 for this~~~
orange juice~
ordered by t3~
RM7 for this
this is definitely the freshly squeeze orange juice~
weheehe~ not too sweet ~
i like tis as well~
RM 9~~

this is mine~
the chocolate milk shake~
they say mine is the best among all four drinks
and this is the most expensive 1
very nice and thick chocolate smell
dont think tat this wil hav very strong milk smell~
but actually its not tat milky~
juz nice~
its gooooood!
RM9 for this cup of chocolate milk shake
yummy! delicious!
the mini cupcakes~
RM4.80 for a pair of this mini cupcakes
we order both the flavour~ vanilla and chocolate flavour
vanilla is tooo sweet!
chocolate not bad lo..
the cakes are hard~
not really like it
this is the normal size cupcakes
the peanut butter flavour~~
RM5 for a piece of tis ( i think so )
actually i tot this wil be nice~
but.... end up...... its disappointing...
the cupcakes is tooo sweet~
its hard as well~
the total come up to 48.08
if u use CIMB bank card~
u wil enjoy 10% off~
the total we pay is 43.90
thx t3~ she treat us~
give u a big kiss~ ****MUUUUUAAAACCCCCCKKKKK*****