♥ PARANOID ILLUSION ♥

1. Hi.
2. I'm as
GOOD
as they come.
3. Photography is my LOVE.
4. I love doggies - cute, furry.
5. Airplane is my only favourite song.
6. I wish for a
never-ending list
of things.
7. Age 21. Student of UCSI. Food Science and Nutrition.
Tiffany Lau
Create your badge
my Beloved Family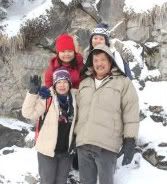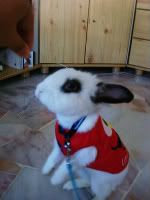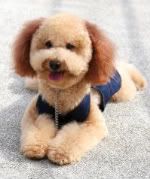 the making of yam cake~ by tiff & ivy ( tiff's mom)
Thursday, June 5, 2008 / 6/05/2008 03:55:00 PM
me and mom decide to make the yam cake~
so early in the morning~
around 10am..
me and mom went to market for the ingredients~
after tat~
i tell my mom tat I NID FOOD TO GIVE ME ENERGY before i start 'working'~
hehehe~
the ingredients tat u nid is~
this is how it goes..
2 table spoon of tapioca flour wif
1 whole packet of rice flours~
add in 4 and a half bowl of water~
mix thoroughly~
wait til the yam cake turn cold b4 cutting it..
cut it into the size tat u wan~
garnish it wif some fried onion,slice chilies ,slice onion~
do not forget to put some onion oil on it..
to moisture the surface of the yam cake~
the yam cake is ready to serve~
(its pretty now~)
my yam cake is yummy~
juz tat i think we should put a little bit more salt~
a little bit more dried shrimp~
to make it taste even better
this time i'm not gonna type failed ~
but i gonna type
SUCCESSFUL AND YUMMY!!!
bravo tiff~ bravo mom~
yeah yeah!