♥ PARANOID ILLUSION ♥

1. Hi.
2. I'm as
GOOD
as they come.
3. Photography is my LOVE.
4. I love doggies - cute, furry.
5. Airplane is my only favourite song.
6. I wish for a
never-ending list
of things.
7. Age 21. Student of UCSI. Food Science and Nutrition.
Tiffany Lau
Create your badge
my Beloved Family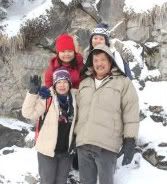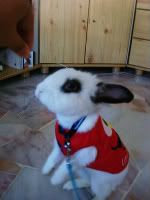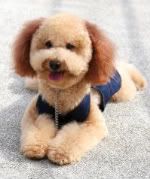 kedai makan nusantara ~ selayang
Monday, June 30, 2008 / 6/30/2008 10:57:00 PM
* Kedai Makan Nusantara ~ Selayang *





Kedai Makan Nusantara~
ugly name~
but dad loves to eat here..
simply because they serve
teo chew
style dishes
my dad is
teochew lang
~
so he loves it!!!
our MUST ORDER dish!
the slices of shark fried wif curry powder!
this is yummy!!!
fried wif onions, salted vege,curry powder~
smells very good once it serve to ur table!!!
wehehehehe
i love it!
the texture of the shark slice is soft~
yummylicious to go wif the curry powder!!!
yooo hooo~
the ' 4 heaven king'
wahaha~
which means fried 4 different kind of vege..
which is a MUST ORDER for us as well..
hehe
i juz love it~
this time is the fried brinjal ( dun like ) , petai ( dun like ) , long bean ( LOVE IT) and minced prawn!
weird? y hav minced prawn geh?
hehe~ tats the yumylicious of this dish lo..
look simple but it taste good!
we order the crab as well..
the female crab wif ' eggs'
which is high in colestrol! but i love it!
hahaha~
the big fat crab fried in kam heong style~
its so yummy!!
i love u!
muack!!!!
another fish!
my dad love FISH!!
anything tat made of fish : fish cakes, fishballs, fishball mee,bla bla bla..
HE LOVES IT!
this is the teo chew style fried Stingray!
one of my dad's favourite~
i like this as well.
yummylicious~
finger licking GOOD oh~
the bill come up to a total of RM97
dad's say its cheap as we order the crab~
i say its expensive for DINNER~
hahaha~~
i'm
stress
wif A level!!!
A level! GET OUT OF MY WAY!!!
GET LOST!!
I HATE U!
juz wanna release some stress out here~
sorry for interuption
heheehee