♥ PARANOID ILLUSION ♥

1. Hi.
2. I'm as
GOOD
as they come.
3. Photography is my LOVE.
4. I love doggies - cute, furry.
5. Airplane is my only favourite song.
6. I wish for a
never-ending list
of things.
7. Age 21. Student of UCSI. Food Science and Nutrition.
Tiffany Lau
Create your badge
my Beloved Family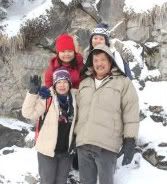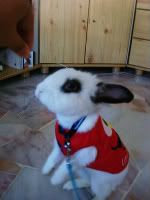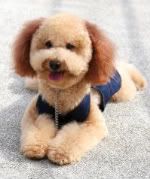 Kedai MAkan K.M.M , fishball noodles ~ sri damansara
Monday, June 16, 2008 / 6/16/2008 05:40:00 PM
my mom's car admitted to the hospital for 3 days~~
today is the day my mom's car 'discharge' from hospital
yeah yeah~~~
but early in the morning we hav to fetch mom to her friend hse..
mom goin for a 2 days 1 night trip to Berjaya Hill~
to enjoy her day in the Ume Tatami Suite in the Japanese Village..
guess how much u hav to spend for a night thr???
hahaha~
the actual price is RM3800~
yeap~ is THREE THOUSAND EIGHT HUNDRED!
gosh!
mom took some pic..i saw the environment~
really nice and comfy
but RM3800 is toooo...
ok~ end of mak nenek story~~
back to FOODSSSS~~
while we are waiting for the workshop to open~
me and dad went around to search for FOOD!!! our breakfast!!!!
we saw this Kedai Makan K.M.M
who are specialize in their homemade saito fishballs~
dad loves fish! of course he loves fishballs noodles ALOOT!!
hahaaha~
the white man in the picture is my dad~~~
wahahaahhahaa~
quite good business~
this picture is not to show the ah pek eating fishballs mee~
but i wanna show the choices of food~~ tat u can get here~
sorry ah pek~ter snap u~
weheehe
my HOT MILO~ dad's KOPI O KAO~
i found tat the milo here not very nice~
i dunno how to explain
its juz.... not nice
the fishball noodles..~
i order the kuey tiau whereas dad order the bihun-mee
the soup is nice
not too salty which is juz nice to my liking
dad love this as well~
the fishball noodles come wif 4 fishballs~
the fishballs is EXTREMELY BOUNCY!
i think u can hav a table tennis match wif it~
i dun think its good tat the fishball is bouncy~
but overall~
it taste good~
simple~ plain~ and nice~
RM4 for bowl ( i think so laaaaa~~~ )
other than tat~
our side order is the mixed fishball soup~
it comes wif fishballs~ fu chuk~ and yu piew ( fried fish stomach , i dunno wat this call in english )
simple and nice
other than tat ~
we order the fishcakeds as well~
come in round shape~which is same as the ah-kun kuey tiau~
the fishcakes smells soooo gooooood~
taste soooooo goooood as well~~
cost us RM5.50 for a piece of tis~


total is RM20.80
i dunno which is how much
they dun hav receipt~~
overall~
i feel its nice to hav a simple and plain breakfast like this
rather than having oily~ fried food!!!