♥ PARANOID ILLUSION ♥

1. Hi.
2. I'm as
GOOD
as they come.
3. Photography is my LOVE.
4. I love doggies - cute, furry.
5. Airplane is my only favourite song.
6. I wish for a
never-ending list
of things.
7. Age 21. Student of UCSI. Food Science and Nutrition.
Tiffany Lau
Create your badge
my Beloved Family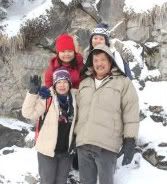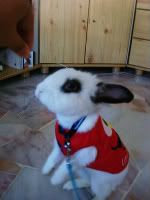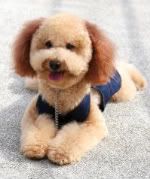 hoo yee kee prawn mee~ wangsa maju
Saturday, June 14, 2008 / 6/14/2008 11:04:00 PM
AS exam officialy END!!!
i dunno whether i did it well or ~~~
i juz noe tat i nid to ENJOY MY LIFE now!!!
b4 nex months's holiday~
everybody wondering y i'm having exam ALL THE TIME~
okay~ let me tell u guys~
EVERYMONTH i'll be having exam...
y???
cuz A level is SUFFERING!!
ok~ stop bout all AS A level stuff~
right after exam~
i went bruch wif siao ying~~
actually we wanna hav some tong shui around wangsa maju~
end up the shop is closed!!!
so we went to the prawn mee shop which had juz open not long ago~~
hoo yee kee~
this shop is famous wif its prawn mee~
there is another hoo yee kee in kepong as well~
i've tried once in kepong's hoo yee kee..
haha~ find out tat the prawn mee is not wat i like!
i find this thing is interesting~~~
hahaha~ 1st time i saw this..
i think its stainless steel...dunno??
but its special isnt it??
once u sit down~
they wil bring u this no. plate~
i'm no.8!
is it mean tat i gonna be 'fat -tat' soon?
wahahahaha~
the chili to mix in the mee if u found its not spicy to u~
i didn't try the chili~
i dunno how yummy is it~~
siao ying try this~
go and ask her yummy onot la~
the drinks and food choice~~
the interior design is kinda cute??
i saw piglet~
and i dun like the light inside the shop~~
make all the picture dun look nice~

this is mine
the soursop juice~
weheehehe~
RM3,50
not bad lo~
its fresh soursop juice~
not tat kind which is in packet drinks
lots of soursop inside!!! i like it!!
( try to take a clear shot~ but i dunno y its not clear!!!! )
the yam milk tea~
to me it taste weird la~~~~
RM3 for this ~
( i cant get a clear shot!!! )
thr comes the prawn mee~
comes wif some kangkung~ tauge~ half of an hard boiled egg~ tiny chili prawn~ slice of meat~
siao ying order the bihun~
he and tiff order the bihun mee~
to me~
the soup is sweeeet!
too much sugar in it???
argh~
i dun like it...
RM4 for this
i prefer the jalan ipoh har min~
the bill come up to RM14.50
include the 5% government tax~
and 10% service charge~

Labels: http://www.blogger.com/img/gl.photo.gif