♥ PARANOID ILLUSION ♥

1. Hi.
2. I'm as
GOOD
as they come.
3. Photography is my LOVE.
4. I love doggies - cute, furry.
5. Airplane is my only favourite song.
6. I wish for a
never-ending list
of things.
7. Age 21. Student of UCSI. Food Science and Nutrition.
Tiffany Lau
Create your badge
my Beloved Family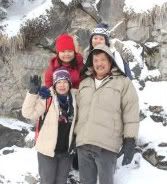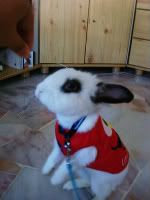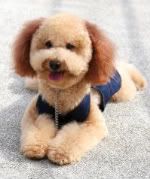 Devi's corner, mamak~ bangsar
Sunday, June 15, 2008 / 6/15/2008 01:43:00 PM
Devi's corner~
any1 who've been to bangsar~
i'm sure u'll heard of this DEvi's corner!!
y?
because it is famous wif its banana leaf rice~
as i walk walk walk walk walk till i'm hot! and i'm hungry!
and yf haven had any breakfast or lunch yet
so we decided to try on this Devi's corner which is famous!!!
this is yf's and zyrence teh-o-ais-limau~
a cold drink is a must when the weather is hot!!!
haha~
i order the milo ais~
b4 he left ~
i insist " banyak banyak ais ar~~~"
hahaha~

i order my favourite chapati!
i believe love at 1st sight!
cuz i love chapati since the 1st time i had it in my fren's bday party~
weheehehe~
this is yummy~
some might say its tasteless~
but to me..
its nice~
the sauce here is special~
they serve the sardin fish sauce~
really there is sardin fish inside!
the PERFECT COMBINATION!!!
like it! love it! finger licking good!!!
yf do not noe wat to order~
she think about 15 minutes~
stil dunno wat to order~~
hahaha~
cuz she seldom eat at mamak ~
so we decided to order the NASI GORENG AYAM~
wah~ find out tat tis is amazingly yummy!!
the fried chicken fried wif the rice~
add on some vege~ and chili paste!
smells good! taste good as well~~~
wehehehehe~
me and zyrence curi makan while she went and gel her hair!!!

hahaha~
when she's back~ i cant stop laughing and she noe's tat i curi makan!!!
wahahah~
this is yummy!
zyrence order this ROTI BOM
which i find its yummy~~
hehe~ not too sweet~
juz nice to my liking lea.....
hehehehe~~
crispy at the surface~
soft and sweet inside~
yummy~~
sorry tat i didnt put up the price~
yf treat us~ and she take off the bill w/o letting me noe lea..
hehehehe
anyway~ thx yf!