♥ PARANOID ILLUSION ♥

1. Hi.
2. I'm as
GOOD
as they come.
3. Photography is my LOVE.
4. I love doggies - cute, furry.
5. Airplane is my only favourite song.
6. I wish for a
never-ending list
of things.
7. Age 21. Student of UCSI. Food Science and Nutrition.
Tiffany Lau
Create your badge
my Beloved Family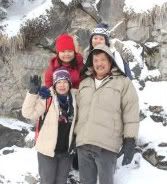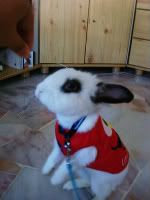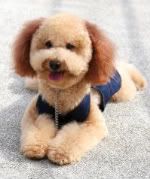 Yo sushi,Pavillion KL
Saturday, May 10, 2008 / 5/10/2008 05:44:00 PM
Yo sushi!
!
dun think tat they are juz like sushi king~
yo sushi
serve way better food than sushi king~
alot alot better than sushi king!!!
i love yo sushi since the 1st time i had it in
Gardens, Midvalley
~
tis is the 4th visit to
yo sushi!
tis is their menu~
something on the table~
which is a automatic button if u nid any waitress~
small plate for the wasabi~
and oso some japanese pickles~
the japanese pickles~
i think its ginger~
doesny taste good if u had it juz like tat..
taste good if u eat it wif the sushi~
owwwww..
the
wasabi~
once i open the cover for pic~
i can feel how 'hot' is it~
i dun like tis~
i never try tis~
and i wil not try tis in the future!
the tissues and chopstick on the table once u take a seat~
a cup of greentea~
cold or hot~
refillable~
RM3 per cup
when i reach there~
they were busying cutting the fresh salmon fish~
4 huge fish!!!
really huge~
really fresh~
the professional si-fu wil cut it~
take out the bones~
wash it~
then i dunno wat they do wif it~
the salmon tat already cleaned~
lying on the plate~
waiting for the nex step~
i think most probably wil slice it and serve to the customer~
tis is my all time favourite~
the avogadro roll~
fresh and soft avogadro wrap into sushi wif eggs~
owwwwww...
gosh!!!!
it taste so good~
the avogadro melts in ur mouth~
arh!!!!!
i love tis alot!!!
2 plates of tis plz~
RM 3 for tis ~
the crunchy prawn!
which is made to order~
oh gosh ! oh gosh!
tis is why i wil always wan them to made to order~
because the prawn which has just been wrap into sushi,is stil so crispy~
if it edi turn round and round and round for few times~
the prawn wil definitely not crispy anymore~
tis is sooooo yummy!
tis is a
MUST ORDER
when u step into
yo sushi!
i love tis!
RM8 for tis crunchy prawn maki~
the soft shell crab handroll and mizuno~
oh my goodness!
if u try tis~ u wil never regret tat u step into yo sushi!
and u wil back to yo sushi very soon!
tis is so so so so so so yummy u noe????
tis handroll is made to order~
the crispy soft shell crab wrap into handroll wif some cucumber,ebiko,japanese pickles and some sauce~
and tis is PERFECT!!!!!
everytime i dine in yo sushi,
i'll definitely order tis!
and guess wat??
today hav promotion tat the usual RM8 soft shell crab handroll having discount~
RM8 discount to be RM4~
too bad they juz limit to the dine in customer only
if not i wil probably da bao 3 or 4 of tis~
makan at home!
i juz love tis alot~
i willing to pay even more for tis handroll!
other than soft shell crab handroll~
another sushi which attract again and again is tis soft shell crab maki!
tis is yummy!
seriously,tis is so yummy!
trust me! tis is yummy! hav a try,u wil never regret~
once u put tis in ur mouth~
u feel tat u fly to paradise~
tis is not a lie!
tis is a
FACT! TRUTH!


look at it~
look at the large portion of soft shell crab!
gosh!!!!!
tis is so yummy~~~
u'll never believe how yummy is it~
trust me! u wil never regret paying for tis ~
the soft shell crab maki cost me bout RM10
its worth!
really worth!

another 1 b4 i left~
the avogadro + crabstick sushi~
tis is yummy~
avogadro is my favourtie~
the combination is yummy~
RM5 for tis
the total bill come to RM41.40
we didnt eat lots of it cuz we are quite full!
the last time when we makan at yo sushi!
we makan up to RM70 ++
and no matter how much i pay~
i feel its worth it!
as i get the to taste the different sushi~
and the
best sushi ever!