♥ PARANOID ILLUSION ♥

1. Hi.
2. I'm as
GOOD
as they come.
3. Photography is my LOVE.
4. I love doggies - cute, furry.
5. Airplane is my only favourite song.
6. I wish for a
never-ending list
of things.
7. Age 21. Student of UCSI. Food Science and Nutrition.
Tiffany Lau
Create your badge
my Beloved Family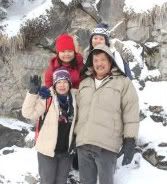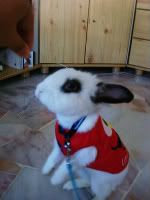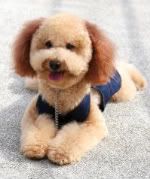 shihlin~ pavillion,KL
Saturday, May 10, 2008 / 5/10/2008 04:32:00 PM
i was at pavillion tis saturday~
was hunting for food! as i'm damn damn damn hungry!
at last we all stop infront of tis
shihlin
stall~
we wanna try the mee sua here!!
there's been long time i've never been here~
long time din eat the mee sua as well~
they sell famous foods frm shihlin,taiwan~
shihlin is a street in taiwan tat hav lots of famous taiwan food~
and
shihlin
is msia is a 'stall?' selling famous food from shihlin,taiwan
a little stall situated at 1st floor of pavilion~
u can either take away~
or u can eat thr~
thr's small table beside the stall~
the menu~
they juz hav 4 kinds of dishes~
and 2 kinds of drinks~
simple yet yummy food~
its all famous food from shihlin,taiwan~
the famous handmade oyster mee sua~
the mee sua is cook til soft~
super soft~
no nid to bite it..
once u put in ur mouth~
the mee sua wil juz melt in ur mouth~
the mee sua comes wif big-fat oyster, chicken slice, and some chili~
yummy!
RM5.50 for tis bowl of mee sua~~
the crispy floss egg creep~
the 'skin' is made of egg~
then inside hav some chicken floss~
wrap it up~ add some sauce and the smelly vege~
its done!
easy yet yummy food~
RM5.50 for tis as well~
inside this paper bag contain another famous of shihlin tat is the seafood tempura
which i love tis the most!!!
argh~
seafood tempura fried til crispy~
serve wif some pepper and fine salt~
yummy!
its tiff tiff eating the yummy seafood tempura!
cost me RM5.50 for tis as well~

i din get to try the XXL fried chicken where they states tat its best seller
i dun really like it as it taste like uncle bob..
i've tried tat b4...and i feel tat the chicken is kinda too dry~
dun really like it.