♥ PARANOID ILLUSION ♥

1. Hi.
2. I'm as
GOOD
as they come.
3. Photography is my LOVE.
4. I love doggies - cute, furry.
5. Airplane is my only favourite song.
6. I wish for a
never-ending list
of things.
7. Age 21. Student of UCSI. Food Science and Nutrition.
Tiffany Lau
Create your badge
my Beloved Family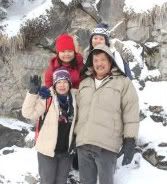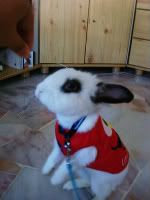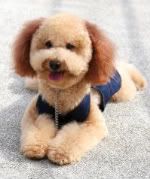 Restoran Super Kitchen ~ chili pan min
Tuesday, May 20, 2008 / 5/20/2008 08:08:00 PM
i was hunting for some spicy food !!!
so the best thing i can think is the chili pan min!!!!
suppose to eat at RESTORAN KIN KIN..
but too bad...
they are having renovation right now..
so i hav to go over to the opposite shop
RESTORAN SUPER KITCHEN
which they say serve chili pan min which is almost the same as RESTORAN KIN KIN
this is the 1st time i try tis~
is it the same????
the killing chili!!!
wahahaha~
this is the chili to mix it wif the pan min~
this is super SPICY!
if u ever try tis...
PLZ add in abit by abit~
cuz tis is REALLY SPICY!!!
black black look like no harm???
hahaha~ tis is the killing chili!

there comes the pan min~~
come wif an egg which is soooooo Tempting !!!
isnt it?
the pan min is juz plain pan min wif some minced meat,fried onion,green onion,ikan bilis and an egg~~

as for the egg~~
u can either eat it like tat..
or wat i prefer is to mix the egg york wif the mee~
and then the mee wil be super good smell!!
taste yummy as well~



the bowl of chili pan min come wif a bowl of vege soup~
which contain 1 biji of meatball which cut into half~
and oso 2 slices of meat~
this bowl of soup is to reduce the spicy taste in ur mouth~
u nid it alot!!
RESTORAN KIN KIN and RESTORAN SUPER KITCHEN~
the pan min taste is different~
RESTORAN KIN KIN serve better pan min which is freshly made daily~
and i like it cuz its thick but in round shape
and for the chili~
both are almost the same..
but i found out tat RESTORAN SUPER KITCHEN 1 is more spicy
as for the portion~ to me both the same~~
and for the price is same as well..
RM5.00 per bowl~
worth to try if u are chili lover~spicy lover~