♥ PARANOID ILLUSION ♥

1. Hi.
2. I'm as
GOOD
as they come.
3. Photography is my LOVE.
4. I love doggies - cute, furry.
5. Airplane is my only favourite song.
6. I wish for a
never-ending list
of things.
7. Age 21. Student of UCSI. Food Science and Nutrition.
Tiffany Lau
Create your badge
my Beloved Family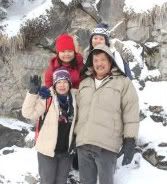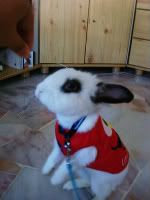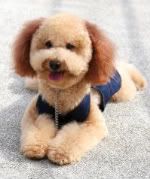 New Zealand Natural (NZN) - Pavillion, KL
Saturday, May 10, 2008 / 5/10/2008 05:15:00 PM
the new zealand natural~
situated at the 1st floor of pavillion~
is juz right beside the shihlin~
the ice cream thr are imported from new zealand~
its yummy!
not too sweet to my liking~
they sell in cones~ cup~ ice blended~ fruit juices as well~
everything is yummy!
the standard weight for a scoop of ice cream frm NZN is 55g~
i'm pro in eating NZN's ice cream!
wahahahaha
the NEW ZEALAND NATURAL ice cream!
as known as NZN~
and gals~listen up!!
an important announcement!!
NZN HAV 100%

FATS FREE

ice cream!!!!
i love tis ice cream alot compare to baskin robins~
baskin robins is kinda too sweet to me..
NZN 1 is juz nice for me~
but compare NZN wif Haagen Dazz~
i prefer Haagen more!
kekekeke~
i order tis strawberry field~

which is srawberry blend wif low fat ice cream
(the low fat ice cream is known as frozen yogurt )
tis is so so so so yummy!
very strong taste of strawberry!
and i like the pink colour of the strawberry field~
look nice~taste nice!
i love it soooooo muuuuuccccchhhhh!!
cost me RM10.90 for tis cup of strawberry field~
i'm drinking my strawberry field~
arh~~~ its damn damn damn yummy!!!
i'm lovin it!