♥ PARANOID ILLUSION ♥

1. Hi.
2. I'm as
GOOD
as they come.
3. Photography is my LOVE.
4. I love doggies - cute, furry.
5. Airplane is my only favourite song.
6. I wish for a
never-ending list
of things.
7. Age 21. Student of UCSI. Food Science and Nutrition.
Tiffany Lau
Create your badge
my Beloved Family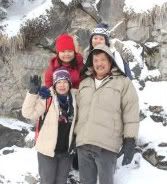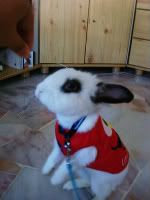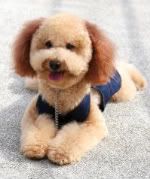 lorong pan min (3) -desa setapak
Wednesday, May 7, 2008 / 5/07/2008 07:30:00 PM
today recess me n bao bei, mei ying , siao ying, and cheng luan..
5 of us went to desa setapak for the pan min~
this is the 3rd visit to tis RESTAURANT SSL..
which is at the lorong..
i wodering is it a RESTAURANT since its juz a stall in the lorong?
haha...
i used to call it lorong pan min..
we wanted to take tarc bus thr..
but seems tats we hav to wait for long...
so v decided to take taxi thr..
5 of us squeeze into the taxi!
of course i always sit in front..
the back 1 was ....hahahaha
each of us pay RM1..
the taxi driver earn alot lea~
tis is mei ying's 1...
the curry chicken pan mian~the soupy version..
dunno y they didnt ask mei ying whether she wan the thick version or the thin version..
they give mei ying the thin 1 which is not really yummy..
the whether is hot~
plus the super hot burning curry soup..
mei ying is sweating!!!
she say she wun order tis anymore....
tis is siao ying's 1..
the spicy xue xu mian soupy version..
siao ying say its like the normal soup..
as she dun feel spicy at all..
wahahahah~
she memang dun feel spicy..
she can finish 1 whole bowl of cili padi..
and tell u its not spicy!
gosh!!!!
siao ying say this not really yummy~
after makan was the chemistry practical class..
i manage to finish my experiment on time..
and done all calculation n data grouping on time!!
tis is my result of sodium hydrogencarbonate react wif citric acid~
haha~ its an endothermic reaction so the solution wil turn cold..
every1 was saying tat its like the cold 100 plus~
we were saying 'cheers' around when we doing the experiment~