♥ PARANOID ILLUSION ♥

1. Hi.
2. I'm as
GOOD
as they come.
3. Photography is my LOVE.
4. I love doggies - cute, furry.
5. Airplane is my only favourite song.
6. I wish for a
never-ending list
of things.
7. Age 21. Student of UCSI. Food Science and Nutrition.
Tiffany Lau
Create your badge
my Beloved Family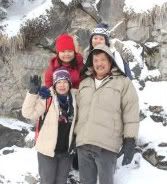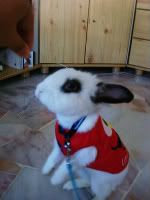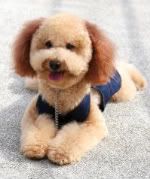 Chef tiff ~ ala carte dinner
Saturday, May 24, 2008 / 5/24/2008 09:32:00 AM
mom likes us to hav ala carte dinner nowadays~
hahahaha...
wan us to cook ourselves and eat ourselves..
haiz~~~ i dun really noe how to cook la..
how????
but no choice..
if i dun cook means i got no dinner~
so i hav to cook...
so wats my dinner???
noodle soup..
as for noodle i choose the glass noodles..
which i love the most~


wahahahha~~
i fried an egg to put on top of my noodle soup..
of course i dunno tat it wil turn out to be hangus at the side thr..
* i dunno how to fried egg la...this consider ok le *
i tot it wil turn out like the 'mata kerbau' in those mamak..
those so yummy-juicy-no hangus egg~
haha~
failed
la..!!
~
hehehe~
underneath the fried egg hav prawn~vege~ minced meat~ fried onion~ and glass noodles..
i boiled the soup wif some fried ikan bilis..
so tat the soup hav some taste~~
then i put in the minced meat.. prawn...
after tat the vege... then the glass noodles..
and i put
A LITTLE BIT OF SALT
cuz i scare the noodle wil turn out to be too salty~
how is it taste like???
tasteless noodles(not enough salt lo)
haih~
dad: u waste the big prawn i bought
mom: so many ingredients oso u cook til like tis ar??
haiz
haiz
haiz
failed!
another day having ala carte dinner~
cuz mom headache~
y mom headache lea?
hahaha~ cuz she watch a movie which is very touching~
cry till she headache..
so when i wake up from my nap..
she ask me to cook wateva i wanna eat...
i look inside de fridge~
got a tupperware of rice....
got egg...
okla...
i'll cook fried rice then~
hehe!
this is my fried rice~
hehee....
i didn't use salt for my fried rice...
i change it to choped salted lobak
juz like those cha kuey tiau in pasar malam..
which they dun use salt as well..
and i put in slices of fried fish...
erm....
look yummy????
but too salty~~~ haiz~
i forget to wash the choped salted lobak...
end up its soooooo salty!!!
the fish is ok..
not bad...
but no matter how...it still too salty for me..
but i hav to finish up and tell my mom its soooooo delicious...
mom try it...and...says.....
mom: u eat tis u wil hav kidney problem!!
haiz....
failed!