♥ PARANOID ILLUSION ♥

1. Hi.
2. I'm as
GOOD
as they come.
3. Photography is my LOVE.
4. I love doggies - cute, furry.
5. Airplane is my only favourite song.
6. I wish for a
never-ending list
of things.
7. Age 21. Student of UCSI. Food Science and Nutrition.
Tiffany Lau
Create your badge
my Beloved Family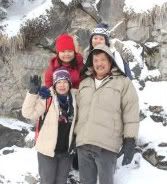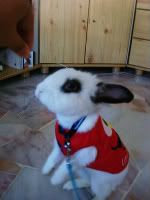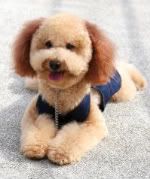 restaurant perfect gourmet~ kepong
Sunday, April 27, 2008 / 4/27/2008 04:21:00 PM
me n dad were hunting for food around kepong..
actually we wanna go to the fishball noodle shop..
but too many pppl..
no place to sit..
so v juz drive around kepong..
n found out tis restaurant..
restaurant perfect gourmet..
which serve beijing food..


dad love pu er tea..
so v order tis pu er wang~( king of pu er???)
haha..
i wonder which is the queen~
wakakaka..
the chili~
its red!! its hot!!
it smell soooooooooooo gooooooooooooooooood!!!
i'm in love wif the chili!!
dad order tis beijing zha jiang ra mien~
dad say it smells good..
in love wif it!
lots of vege around..
arrange neatly in a circle~
the brown-black thing is the sauce.
it actually come seperately.
then u hav to mix it together~
argh~ yummy!
tis bowl of ra mien cost RM7.90
awwww... its soooo cheap~~~!!!






tis is mine!!!
the spicy chicken mushroom ra mien~~
wow...
its sooooo spicy~
i kinda cant take it..
hehe~
smells good n taste good~
i exchange wif dad's zha jiang ra mien..
cuz i cant take the spicy~
take a close look..
generous portion of vege n ra mien isnt it??
dad love the ramien here...
cuz its hand make but not machine made..
tats y u can see the size of the ramien is different~
the ra mien is smooth!
i love it!
it cost me RM7.90 for tis bowl of ra mien~
cheap!!!
as for the side dishes..
we order the pan fried dumpling..
yummy!
i love the skin!
i love the meat inside!
i love everything
the bottom is crispy~
where as the top is soft~
wow~ i love it!!
RM 6.90 for 6 of it~
y tis restaurant sell things at so low price huh???
the siao long bao..
erm..
the size of siao long bao is soooo huge!!
too much meat in it~
not juicy at all
compare ti dragon-i..
dragon serve it is small size but very juicy~
once u bite it..
the burning juice wil flow into ur mouth~
i love siao long bao cuz of the juice
but dunno y siao long bao is juiceless~
awwww... disappointed~~
RM 4.90 for 3 biji of tis siao long bao..
dad say the siao long bao n dumpling best goes wif tis..
the vineger + ginger slice...
i hate ginger! i hate vineger!
so i din touch tis~
i create my own recipe!
haha,.
i dip mine into the chili..
remember the previous picture wif a spoon full of chili.
i love it.
so i eat wif it..
taste sooooo good!!
love it!