♥ PARANOID ILLUSION ♥

1. Hi.
2. I'm as
GOOD
as they come.
3. Photography is my LOVE.
4. I love doggies - cute, furry.
5. Airplane is my only favourite song.
6. I wish for a
never-ending list
of things.
7. Age 21. Student of UCSI. Food Science and Nutrition.
Tiffany Lau
Create your badge
my Beloved Family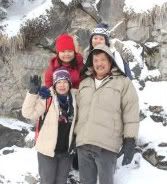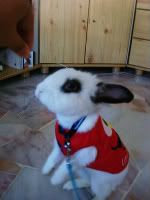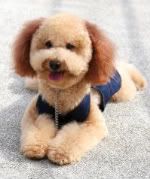 pan min at wangsa maju~
Saturday, April 26, 2008 / 4/26/2008 02:46:00 PM
me n siao ying went n try tis pan min~
situated at wangsa maju~
near the LRT station..
HO CHAK went thr b4 to introduce the spicy pan min and curry chicken pan min..
as me n the QUEEN OF PAN MIN loooovvveeee to eat so much..
v explore tis pan min stall at wangsa maju during our lunch..
the lo hon ko wif sea coconut~
yummy!!
not too sweet..
its good to hav it during the hot hot hot hot day~
ooooohhh.... i feeel good~
cost RM1.50 for tis bowl of leong cha~
the spicy pan min~
there is soup version n dry version..
siao ying tried the dried 1 b4..
she said it doesnt taste good..
so tis time she try the soup version..
it looks spicy..
to sy..
its not spicy AT ALL!
the homemade pan min is thick n tasty~
tis cost around RM 4++
hohoho...is my turn...
this is my dry curry chicken pan me..
same s above they do serve in dry n soup version..
albeit they do serve..but too bad i cant take too spicy food..
so end up i came with this dry version..
they cook the curry chicken with lots of spices which realy spice up my appetide.
it smells good n ofcoz the taste will b yum yum!!!
if u like thick thick pan min i guess u would like 2 have a try on it..
there are lots of variety of side dishes...
so me n sy decided 2 choose this wantan n dumpling soup..
no doubt...its yummy..
its soft...smooth..n most important..it dun have the meaty smell...
oyishi...
rm1 for 5wantans..n rm0.90 per dumpling...
thats all 4 my lunch....will have more post coming up next~~~~
im a small small small eater right?
(the gang will b laughing especially T3)