♥ PARANOID ILLUSION ♥

1. Hi.
2. I'm as
GOOD
as they come.
3. Photography is my LOVE.
4. I love doggies - cute, furry.
5. Airplane is my only favourite song.
6. I wish for a
never-ending list
of things.
7. Age 21. Student of UCSI. Food Science and Nutrition.
Tiffany Lau
Create your badge
my Beloved Family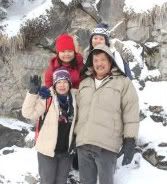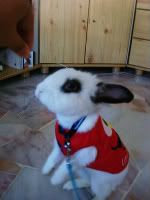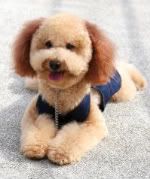 ming kei pan min~ jln ipoh
Sunday, April 27, 2008 / 4/27/2008 10:41:00 PM
for dinner..
me n dad went to jln ipoh for pan min~
tis pan min stall situated at the roll of stalls in front of the store-jln ipoh..
this stall is juz opposite of kfc~
the ming kei pan min~
although its juz a small stall..
but me n my family love tis so much~
y? cuz of its handmade pan min..
which is made to order~
yum yum~
dad order tis~
the pan min soup~
this is the thin version of pan min..
its sooo big bowl~
wahahaha~~
wif some deep fried ikan bilis~ black fungus n oso some minced meat~
the soup taste good~~
i think they get their vege for free~
they serve HUGE portion of soft~not yummy vege~
i really dislike the vege..
i dunno y it must be so soft til i hate it!
a close look at the fried ikan bilis which is crispy~
i love it~~
n the minced meat which taste a little salty as it gives the taste for the soup~
as for me..
tis is the very 1st time i try tis SPICY PAN MIN!
argh~~
i sacrifice for my food blog..
i wanna post tis spicy pan min up~
tiff~ bravo!
look at tis ! look at tis!!
look at the chilies~~
owwwwwwww
luckily this pan min wif choi sam~
if not i wun eat the vege at all!!!
wow...
tis is the dried spicy pan min~
look at the amount of chilies they put~~
oh my goodness~~~
i'm sure they hav the free chilies supply as well..
gosh~~
its not tat spicy~
maybe bcuz i eat it very fast..
haha..
i eat tis bowl of noodle in 10 minutes time..
y?
cuz i dun wanna feel the spicy~
after finish it~~
i drink the hot soup in 10 seconds time..
y?
i wanna hilangkan the spicy taste~

haha~
tiff!
i'm proud of u!
u sacrifice for tis blog!!
bravo! well done!
the pan min soup cost RM4.00
n the dried spicy pan min cost RM4.20