♥ PARANOID ILLUSION ♥

1. Hi.
2. I'm as
GOOD
as they come.
3. Photography is my LOVE.
4. I love doggies - cute, furry.
5. Airplane is my only favourite song.
6. I wish for a
never-ending list
of things.
7. Age 21. Student of UCSI. Food Science and Nutrition.
Tiffany Lau
Create your badge
my Beloved Family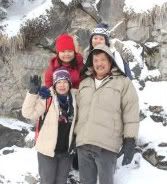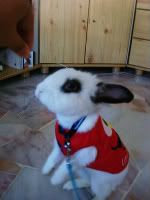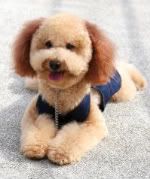 lunch at TBR... pan min+ ice
Monday, April 14, 2008 / 4/14/2008 08:47:00 PM
today recess is from 12 to 1 pm...
as usual..
me n siao ying (sy) wil walk to TBR...
wif my snoopy umbrella which she always say childish..
hahahaha~
but stil she wil hide under the sun as we dun wanna be african!!!!
kakaka..
on the way to TBR while we are sweating...
so hot...
feel so uneasy!!
out of a sudden!!!
saw a guy selling taiwan ice....
oh my goodness!!!
god send him to save both of our life..
wanted to try on last wed but no1 wanna share wif me..
so today i hav the chance to try it!!
i ordered sweet corn ice + red bean ice...
3 scoops of red bean ice + 3 scoops of jagung ice!!
argh~~
yummy!!!!
not to expensive..
it cost me RM2 for tat big cup of ice..
not too sweet...
n hav strong taste of red bean n jagung~
argh!!! i'm in love wif it...
it save my life..
i wil definitely back to my jagung n red bean ice nex time when i walk to TBR..
tis win my heart~ i'm lovin it!
we walk to one of the shop..
sit down...
enjoy our red bean ice n jagung ice..
while waiting for our pan min!!
i'm hungry aunty~~ can u cook faster plz???
hehehe..
tis chili is sy favourite..
she add AT LEAST 4 bowl of chilies into the pan min
yes!!! sy added AT LEAST 4 bowl of it!!
i dunno y she loves chilies so much~
yeah!!
our pan min arrive in juz 5 minutes!!!
argh~~
b4 we start our meal..
we never forget to take a pic wif it..
tis is sy 1....wif tat soft-green-not yummy vege..
mine is at opposite..
which put tauge in my pan min instead of the soft-green-not yummy vege...
take a close look at tis..
tis is consider big portion for only RM3.20...
sy added 4 bowl of chillies in it..
n guess wat!!!
she finish the soup as well!!!
oh my goodness...
i salute u!!!
i'm an ORI gal..
i dun add anything in my pan min~
luckily while we walk back the weather is not tat hot..
if not v definely dehydrated!!
faster we walk to back to class as bio tutorial starting soon..
Labels: TBR