♥ PARANOID ILLUSION ♥

1. Hi.
2. I'm as
GOOD
as they come.
3. Photography is my LOVE.
4. I love doggies - cute, furry.
5. Airplane is my only favourite song.
6. I wish for a
never-ending list
of things.
7. Age 21. Student of UCSI. Food Science and Nutrition.
Tiffany Lau
Create your badge
my Beloved Family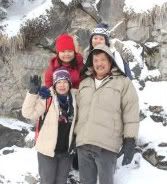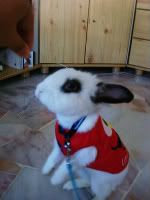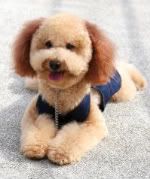 food for doc fish~ selayang mall
Sunday, April 27, 2008 / 4/27/2008 05:13:00 PM
other than introducing human's food..
tis time i wil introduce food for fish!
wahahahah~
tis is a kind of fish from turkey~
they named it doc. fish~
hahaha~
they are specialised in eating human's dead cell..
juz wash ur feet..
then deep into the water whr full of tis kind of fish..
then they will all come to ur feet..
suck n clean up the dead cells....
haha~
1st few second u wil feel it is geli..
but later on..
u wil feel tat its so comfortable...
haha..
i like the feeling ~
after tat~
u wil feel tat ur feet is soooo clean~ soooo smooth~~
wahahah
the fish spa is everywhere now..
in pavillion there is 1..
1u oso opening soon..
i try tis in selayang mall yesterday while waiting for my dad finish massage..
hahah~~
RM20 for 20minutes..
n RM28 for 30 minutes..
i try the 20 minutes de as i'm a poor little gal~
kekeke..
let look at the pic i took~
haha~
the 1st few minutes when u dip ur feet in..
all the fish wil go to ur feet..
suck all the dead cells off..
wahaha~
geli betul!!
after a few minutes..
the fish getting lesser n lesser.
as no more food for them~
n now..
u wil start to feel comfortable~
lesser n lesser fish~
means ur feet is getting cleaner n cleaner now..
hehe~
feel so comfy~~
after 20 minutes
when i touch my feet..
i feel tat my feet is smoother than last time.
hehe..
thx doc fish!