♥ PARANOID ILLUSION ♥

1. Hi.
2. I'm as
GOOD
as they come.
3. Photography is my LOVE.
4. I love doggies - cute, furry.
5. Airplane is my only favourite song.
6. I wish for a
never-ending list
of things.
7. Age 21. Student of UCSI. Food Science and Nutrition.
Tiffany Lau
Create your badge
my Beloved Family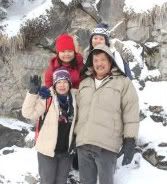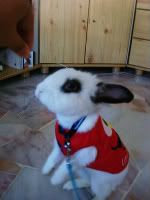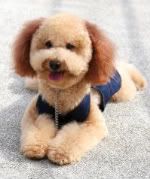 cupcakes at +wondermilk
Saturday, April 26, 2008 / 4/26/2008 03:59:00 PM
CUPCAKES!!!
which is in cakes in small cups~
argh~
i'm in love wif it..
cuz of its attractive look~
which hav many types of design~
yoooo hooo..
tis is the 2nd time i try tis +wondermilk cupcakes in PJ uptown~
the 'counter' which display all types~different variety of cupcakes~
below is all the cupcakes available in +wondermilk...
look nice~ cute~ beautiful!
and a little love on top of it..


tis is cute...
thr's chicken design.. and cat~
look nice!!!
more cupcakeS!!!!!
thr are mini cupcakes as well..
its around 2 inches high~
tis is suitable for party events~
49 mini cupcakes cost RM50...
u can choose the design u wan..
they hav variety of design~
u can booked it in advance~
tis is peanut butter taste~
strong peanut taste~
yum~yum~

the choco-orange~
chocolate wif orange taste~
it taste so special~

the strawberry dream~
haha
look so so so so beautiful..
taste good as well~~
strong strawberry smell lea~~
yummy!

heheheh~~
the cupcakes at +wondermilk taste not bad~
tis is the 2nd time i taste tis.....
erm..
i enjoy looking at the cupcakes more than eating it~
cuz its a little toooo sweet for me..