Monday, May 30, 2011 / 5/30/2011 04:44:00 PM
Amazed
There's not a thing that I would change
Cause you're amazing
Just the way you are"
im amazed by ur words, ur act, ur laughter, ur expression
giving unreasonable, ridiculous reason is what u do everyday
do not blame me for not trusting u
u are the one who make me feel disgusting
yes, nobody is perfect in the world,
but u make urself ugly by telling lies
yes, there are people who can tolerate with ur so-called-" BEAUTIFUL LIES"
but,
im not that kind of people who will listen, trust, understand or give-a-damn to your lies
u dont deserve my trust
Monday, May 9, 2011 / 5/09/2011 02:40:00 PM
ITS FIRE BURNING!!
i've no idea why the weather is so hot!! tell me why!!
urgently need an ice cold drink to cool myself down!
even air cond with 16 degree and 3 fans cant cool me down!!!
oh myyy...
Sunday, April 17, 2011 / 4/17/2011 08:58:00 AM
At the eleventh hour
平时不烧香,临时抱佛脚
讲的
不就是我这一种人吗??
if i were to fully utilize my study week
i wun be sitting down now struggling to STUCK everything into my brain
yea... both important subject in a DAY
PHYSIOLOGY plus FOOD TECH
to score better for physio?
or to score better for food tech?
or both subject score badly??
God knows....
my grandma knows....
*婆婆请您一定要保佑我,明天能顺顺利利考试*
instead of blaming UCSI for this LOUSY timetable, i blame myself.. PROCRASTINATE!
Wednesday, April 6, 2011 / 4/06/2011 10:12:00 AM
Thank you , my best Friend
thanks for the card that U made for me for my 22nd birthday!
hey you!!
its you !!!
who make my birthday this special!!!
u never fail to put a smile on me !
u never fail giving me a memorable and wonderful birthday!
i love u truly from the bottom of my heart!!
u made me a beautiful 'notice board' during my 21st birthday
and u make me a beautiful card during my 22nd birthday
wondering
what will u make for me for my 23rd birthday??
* hehehehehe *
Thanks for sharing all my problem with me
thanks for lending a ear to listen to my complaint
thanks for helping me in my studies!
im lucky to have u during my 3 years degree
i might not be a very good friend to u
but im CUTE AND ADORABLE isnt it?!
hahahaha
*please dun dream bout me ya, im not BLACK SWAN!
thank you so so much,
my LOVELY jesse
hope our friendship will remain till we graduate!
i still hope to snowflakes with u when im 80 years old
* though i will loss all my teeth and cant makan my favourite taro ball anymore =( *
Monday, March 28, 2011 / 3/28/2011 12:28:00 PM
ITS MY BIRTHDAY
oh yes i'm 22 years old already
yes im old... *aiksss*
anyway thanks everyone for celebrating my bday with me!
thanks everyone for the efforts and surprise!!!
im so so so happy!!!!!
love u guys much
*im still waiting for my sis, mom and dad to celebrate my birthday with me..
i want nice pressie and a nice dinner yea sis *
lets talk about my bday night at celsius@fahrenheit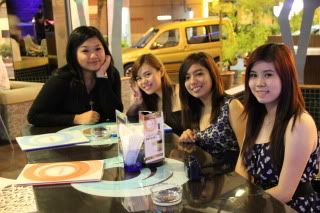 these are all my babes...
thank you for all the stuff that u have done for me so far
i wouldnt be me if i dun have u guys with me
u guys coloured up my uni life!!
love u guys much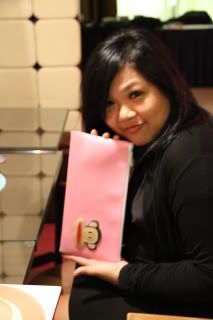 thanks for the pressie babes
* lesley, jesse , shao ni, tze ying and adeleen *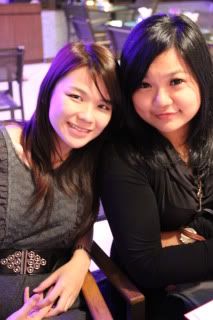 my beloved wei wei~~ hehehe!
and my beloved ming ming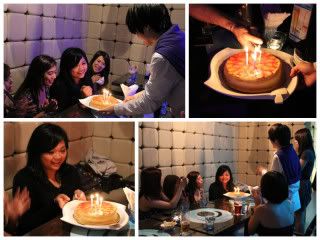 happybirthday tiff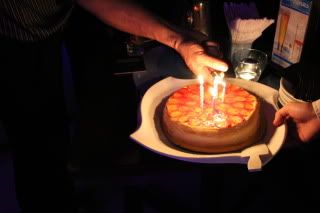 my gorgeous birthday cake!
the mille crepe cake..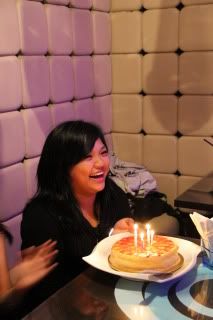 see... how happy am i!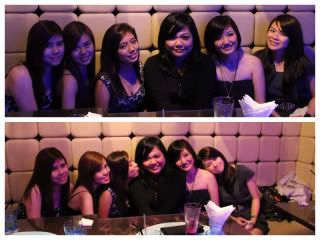 love each and everyone of u..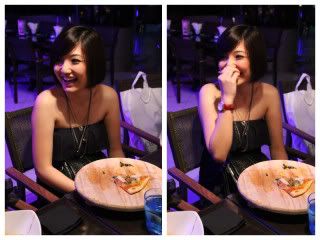 its good to meet u again !!
i love to have u with me during my bday celebration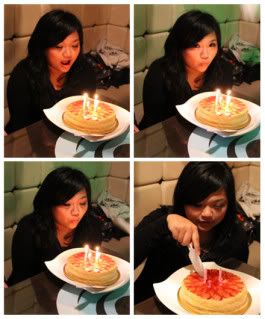 happy birthday to myself!
Sunday, March 20, 2011 / 3/20/2011 01:25:00 PM
HAppy birthday to Tiffany
hi.. happy birthday tiff!
may all ur dreams comes true
*especially to be prettier, slimmer and longer hair*
basically all my wish didnt come true.. i wish for that every year okay?!
i have lots of stuff to share
but i gotto rush for my presentation slide...
will be uploading loads of picture next post
thanks to everyone who celebrated my birthday
thanks t3 for arranging a wonderful dinner with all and of course ur pricey pressie
thanks lesley jesse shao ni tze ying for the pressie!!
thanks ming and siew wei for attending, u guys were so important to me!
thanks ming for driving me to the hot air balloon ride
THANKS ZYRENCE for the surprise
ur EXISTENCE warmth my heart so much!!
thanks everyone
thank u!
love all of u!
love my sis
love my mom and dad
love my brendi!
*muacks*
Saturday, March 5, 2011 / 3/05/2011 12:54:00 PM
Little Girl QUESTION
there is this little girl who is one of my neighbour
came and visit BRENDI
she ask me " will BRENDI GET PREGNANT?"
i say : No he wont
*in my heart i want to say that he's not a real man, but i swallow back those words , u noe little girl dun noe all this right ?*
then she ask me again " WHY I SAW SOME FEMALE CATS THEY CAN GET PREGNANT?
*i stunned for like 5 minutes... i should answer her that thats the combination of SPERM and OVUM and consequences of having SEX EVERYWHERE *
but if i answer that, she will be the one who STUNNED right?
i dont know how should i answer...
after 5 minutes..
i told her " oh because brendi is a MALE dog so he cant have any baby "
thank goodness brendi is a MALE DOG
if he is a female dog.. i really dont know how can i explain to that little girl
now i know
its not easy to teach in kindergarden isnt it
cuz sometimes.. we dont know how to answer their QUESTION
=)
Thursday, March 3, 2011 / 3/03/2011 02:13:00 PM
STUDY
its a day full of thick books and notes!
how am i gonna finish everything and sit for 2 midterms tmr!!!
how i wish i could burn both books and eat those ashes!!!
i noe
im CRAZY right now....
had a nice talk with YOU last night
thx for sharing my problem
i appreciate it alot!
thank you
Tuesday, March 1, 2011 / 3/01/2011 04:49:00 PM
I LOVE U JESSE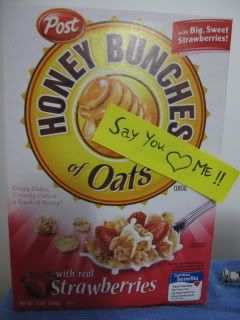 thank you for this lovely breakfast cereal!!
*muackzz*
Monday, February 28, 2011 / 2/28/2011 10:49:00 PM
TRUST
u betray the trust between us